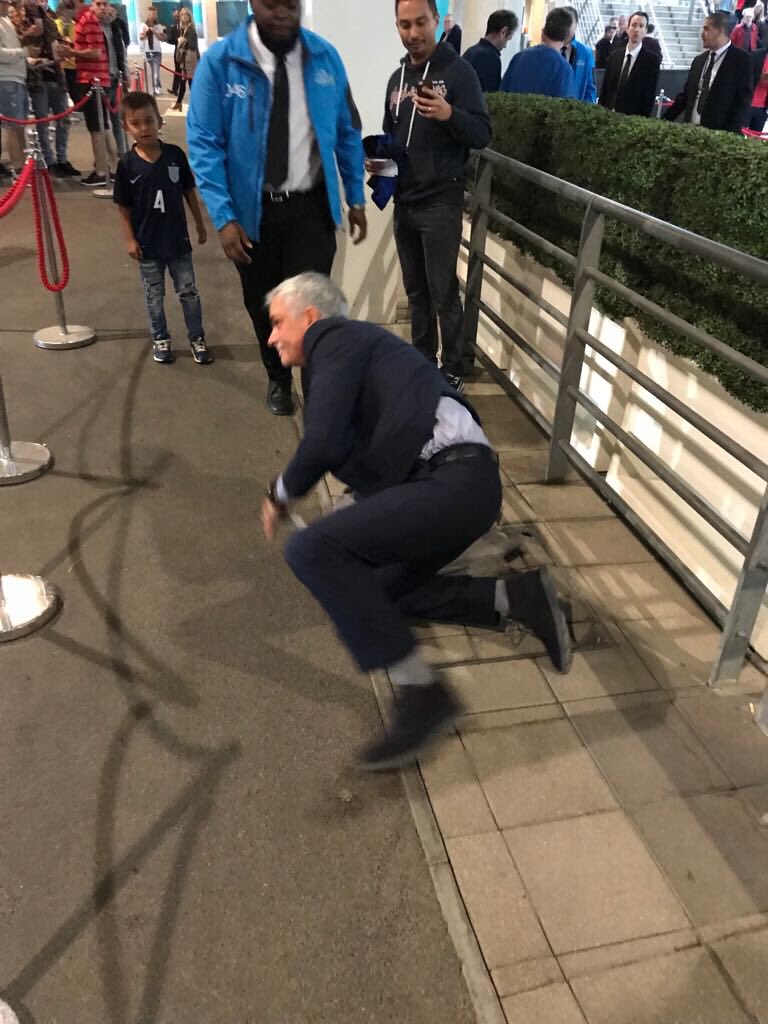 Manchester United manager Jose Mourinho has been reportedly involved in an accident on Saturday.
He slipped over a concrete and fell at the Wembley before England's Nations League defeat to Spain. The Portuguese coach was strolling into the famous stadium to take his position for the match when the incident happened. The 55-year-old dropped to the ground and had a sheepish look on his face as he clambered back up in front of the stunned crowd.
Football supporters reacted on social media with one comparing Mourinho to former Arsenal boss Arsene Wenger. Remembering the time Wenger slipped over at an airport, they wrote: "He's looking more like Wenger every day." Another said: "The second picture looks like he's about to start break dancing." One tweeted: "Is he taking a dive like LVG?" However, at least the Red Devils' boss can take comfort from Luke Shaw who has been given the all-clear after a head injury scare during the match.